Haitian Group starts construction of Smart Factory in South China
2021-03-19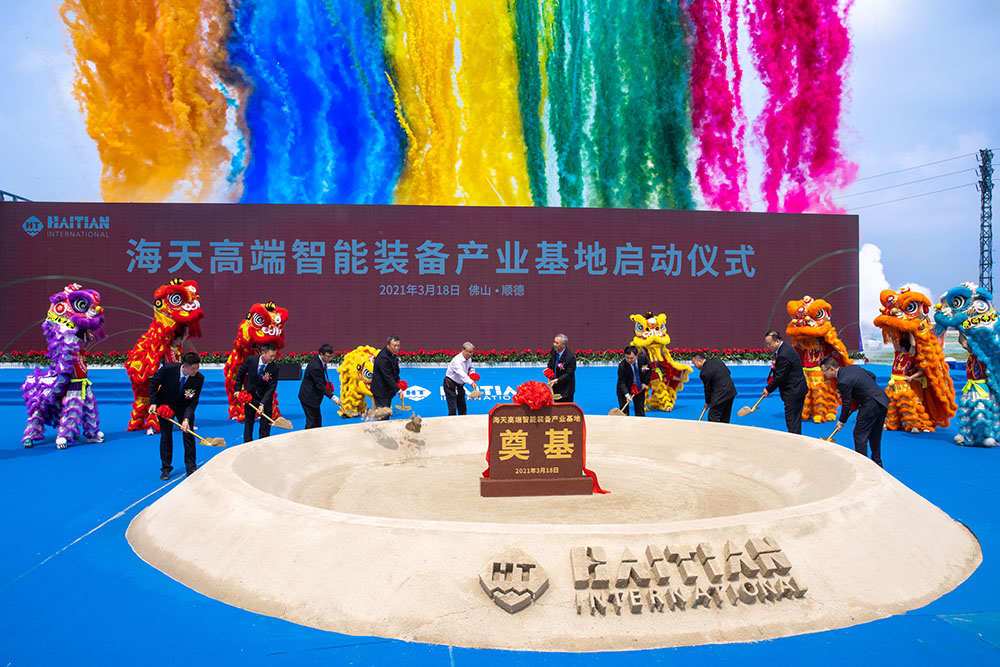 Haitian celebrates the official groundbreaking in Shunde County, near Foshan City in Guangdong Province, for the construction of a Smart Factory for advanced component and machinery manufacturing.
 Shunde, March 18, 2021 – Eight months after signing the investment cooperation agreement (July 9, 2020), the official groundbreaking ceremony of the joint initiative between Haitian and the governments of Guangdong and Foshan has now commenced.
The participants of the groundbreaking ceremony were high-ranking, first of all Mr. He Rong, Advisor of the Ministry of Industry and Information Technology of Guangdong Province and Mr. Zhu Wei, Mayor of the 7-million-metropolis Foshan as well as well-known representatives of the local and regional party committees. For Haitian, Chairman Zhang Jingzhang of Haitian Group, President Zhang Jianming and President Zhang Jianfeng of Haitian Plastics Machinery and Vice President Zhang Bin of Haitian Group, as well as well-known representatives of the plastics industry were present. Together, they witnessed the historic moment that will take future cooperation between Haitian and the emerging region to a new level.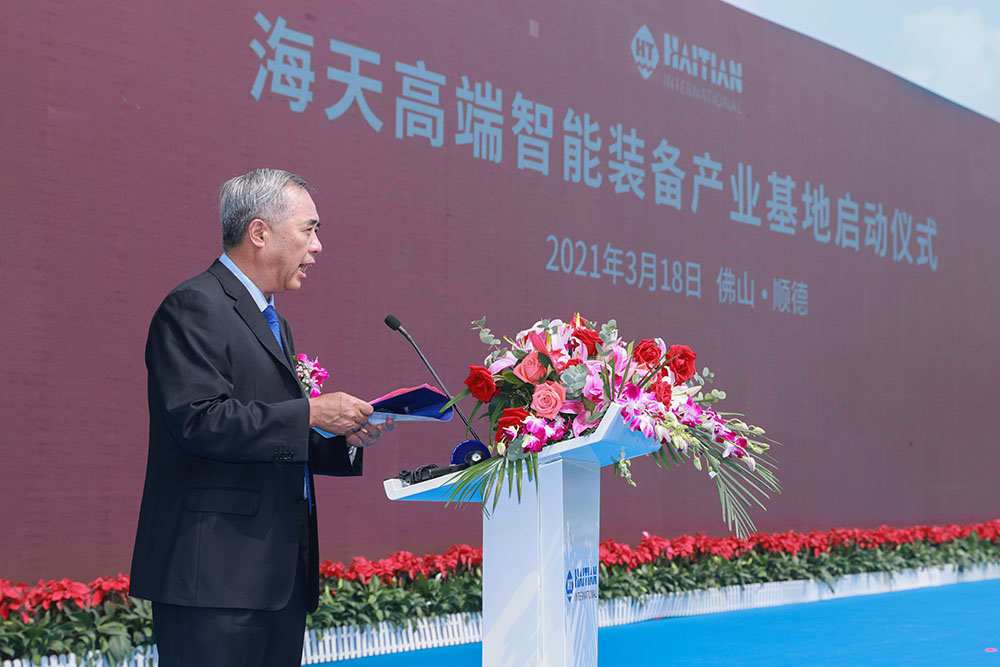 Modernization and transformation
For Haitian, the ceremony marks the beginning of a new chapter in the smart manufacturing industry; for Shunde District, it is seen as a pioneering step towards the realization of high-end industrial projects as part of the region's urban and economic development. The ceremony symbolizes mutual trust and benefit across times and regions to form a win-win cooperation. The local environment will be fully involved in the company's upstream and downstream value chain, helping to root Haitian in southern China. Going forward, Haitian will work with the local manufacturing industry and regional governments to share urban development opportunities, promote the modernization and transformation of the manufacturing industry, and create new opportunities in the field of "digital intelligence."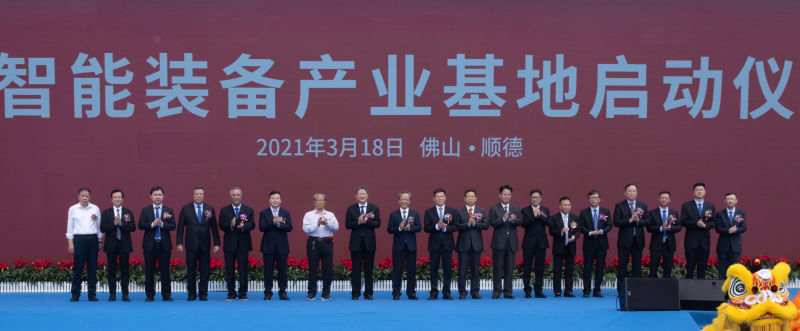 Total investment of nearly RMB 10 billion
With the foundation stone in South China, more momentum will come to Haitians future development, and will open up new fields in the area of high-end intelligent machining. The new high-end industrial facility is not only an important strategic step in Haitian's 14th Five-Year Plan but will also act as the second pillar of the company's "Double Center" strategy. A second, autonomous headquarters within China that will completely supply the South China market.
With a total investment for the entire industrial park of nearly 10 billion RMB, the first phase of construction will mainly be for the production and manufacturing of intelligent injection molding machines on an area of around 300,000 square meters. Later, they will be complemented by CNC machine tools, robotics and automation and intelligent manufacturing systems to form an ecological and intelligent R&D and manufacturing park of Haitian. Mr. Zhang Jianming, President of Haitian Group, said in his speech, "With intelligent technologies and digital platforms as the basis, and through mindful, proactive management of the flexible production line, we will build this plant into a model of intelligent manufacturing."