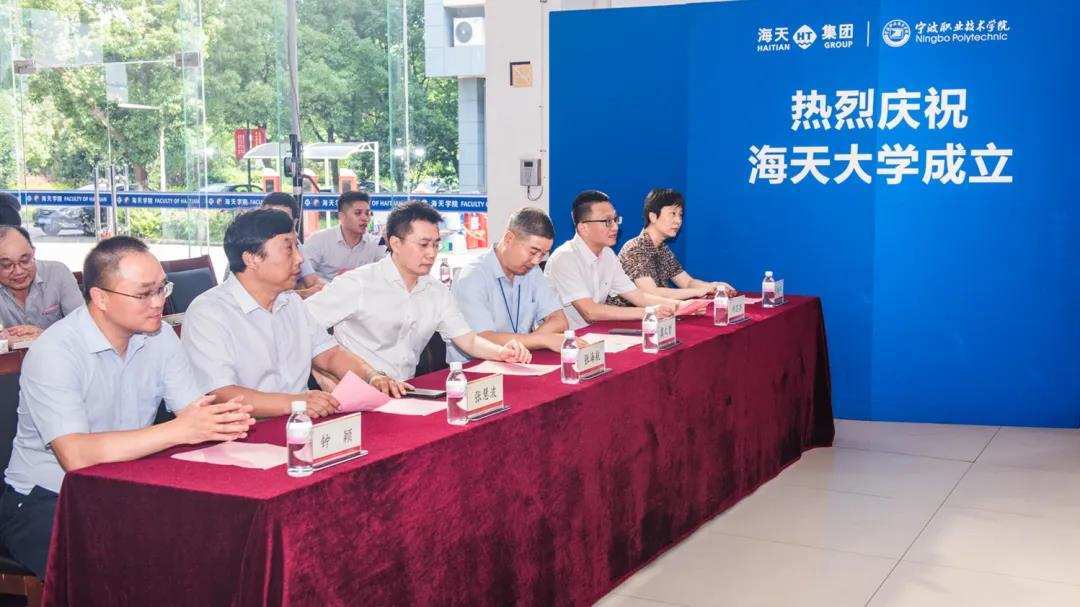 On June 18, the "Haitian University" which co-founded by Haitian Group and Ningbo Polytechnic was officially established, and a signing and equipment donation ceremony were held in Ningbo Polytechnic. Officers Zhang Haihang, Fu Zhongxing, Zhong Ying, Wang Saiping, from Beilun District Government. Yu Wenxian, Director of Human Resource Department of Haitian Group and Mr. Zhang Huibo, Deputy Secretary of the Party Committee and Dean of the Ningbo Polytechnic, and other officers from government, school and enterprise, student representatives attended the ceremony.
At the meeting, Mr. Zhang Huibo and Mr. Yu Wenxian signed a cooperation agreement on behalf of the school and Haitian for joint foundation of "Haitian University". Afterwards, Mr. Zhang and Mr.Yu delivered speeches respectively. Mr.Yu said that the initiative of foundation of "Haitian University" is to integrate and connect the global innovation resources, to proactively serve Ningbo and the global manufacturing industry, to train skilled talents, and contribute to the manufacturing power of our city and country. Mr. Zhang Huibo emphasized that the establishment of "Haitian University" marks another milestone in cooperation between Haitian Group and Ningbo Polytechnic, and it will definitely bring out the synergy from the cooperation among the industry, the R&D and education fields, to further enhance the development of the vocational education in the new era.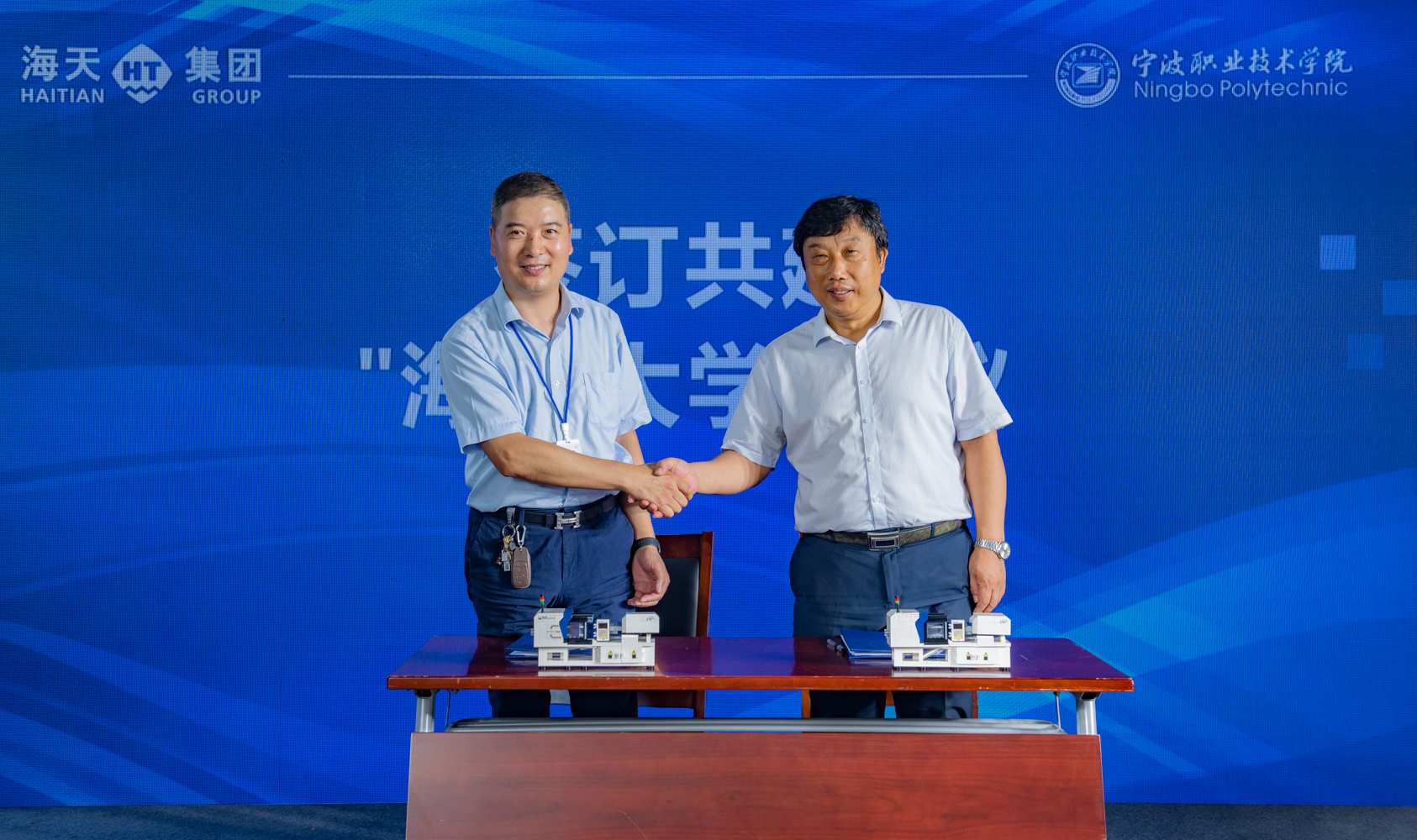 Ningbo Polytechnic and Haitian signed a donation agreement, in which Haitian Group donated RMB 2.2 million machinery to Ningbo Polytechnic for use of training, scientific research and social services. At the same time, both parties also announced the foundation of "Ding Xiaojun Master Studio" to further strengthen the training of skilled talents.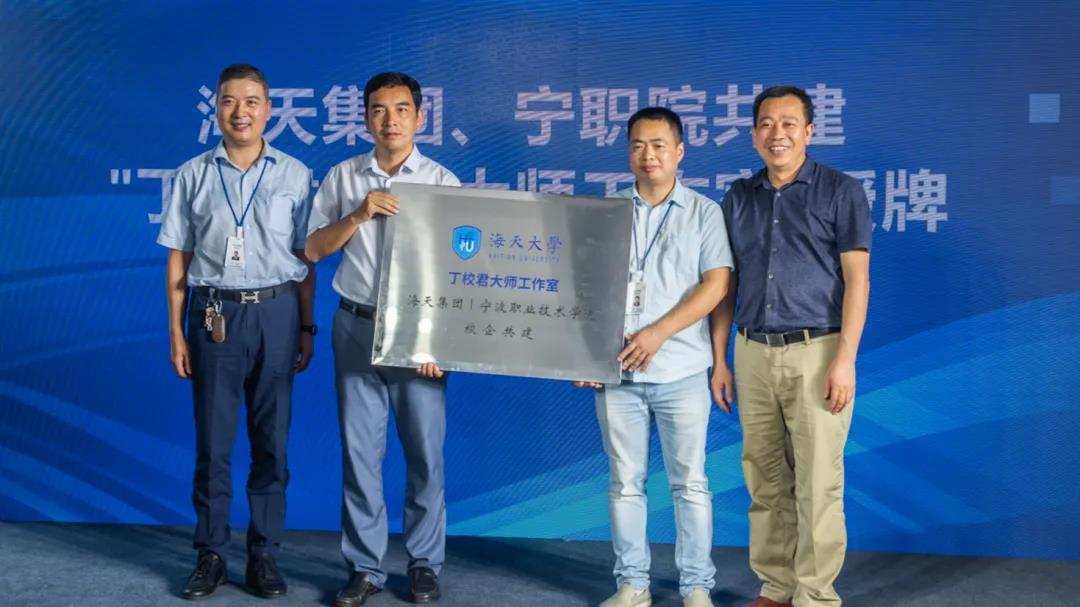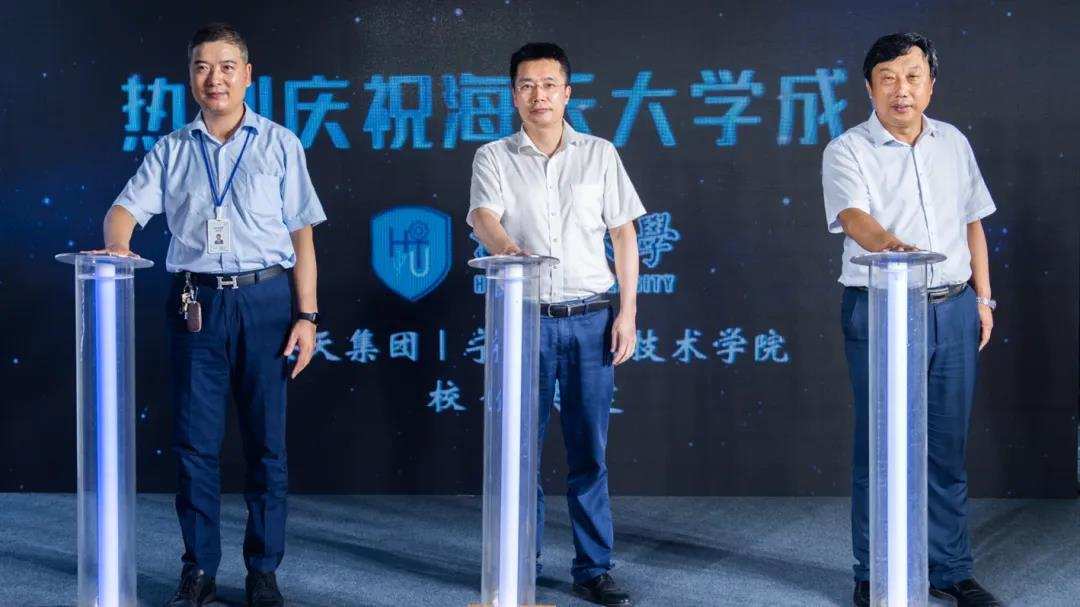 Since 2002, Haitian Group has been in close cooperation with Ningbo Polytechnic and has jointly trained and recruited a great number of outstanding technical talents, and create a number of projects for school-enterprise cooperation. The establishment of "Haitian University" is not only a test field for the integration and comprehensive reform of higher education, vocational education and human resources development of enterprises, but also a milestone for the integration of industry and education between schools and enterprises, and the cultivation of technical talents that are closely integrated with enterprises. Both schools and enterprises will make full use of the advantages of resources, teaching, and talents of leading enterprises and vocational colleges in the industry, focus on the intelligent manufacturing industry, and conduct comprehensive cooperation in the fields of talent training, scientific research innovation, and entrepreneurship incubation to promote professional talent training and industry transformation and upgrading. To build a community of shared destiny and achieve mutual benefit and win-win results.