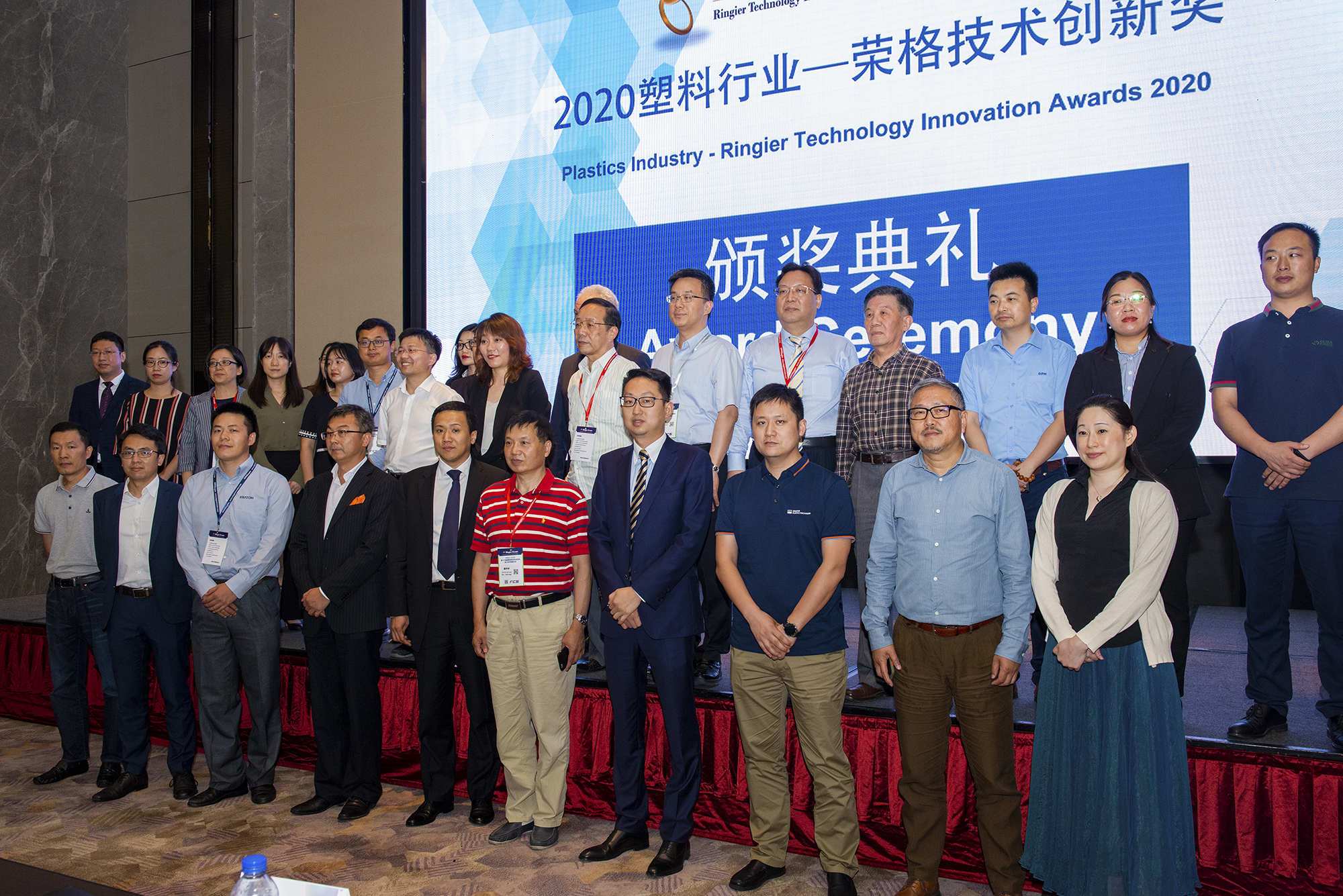 On July 2nd, the ceremony of "2020 Ringier Technology Innovation Award for Plastics Industry" was held in Shanghai. Hundreds of representatives of award-winning enterprises, representatives from the association, journalists from the industry media and other industry professionals gathered together, to share and exchange the in-depth change brought about by the innovative products and technology from the plastics industry.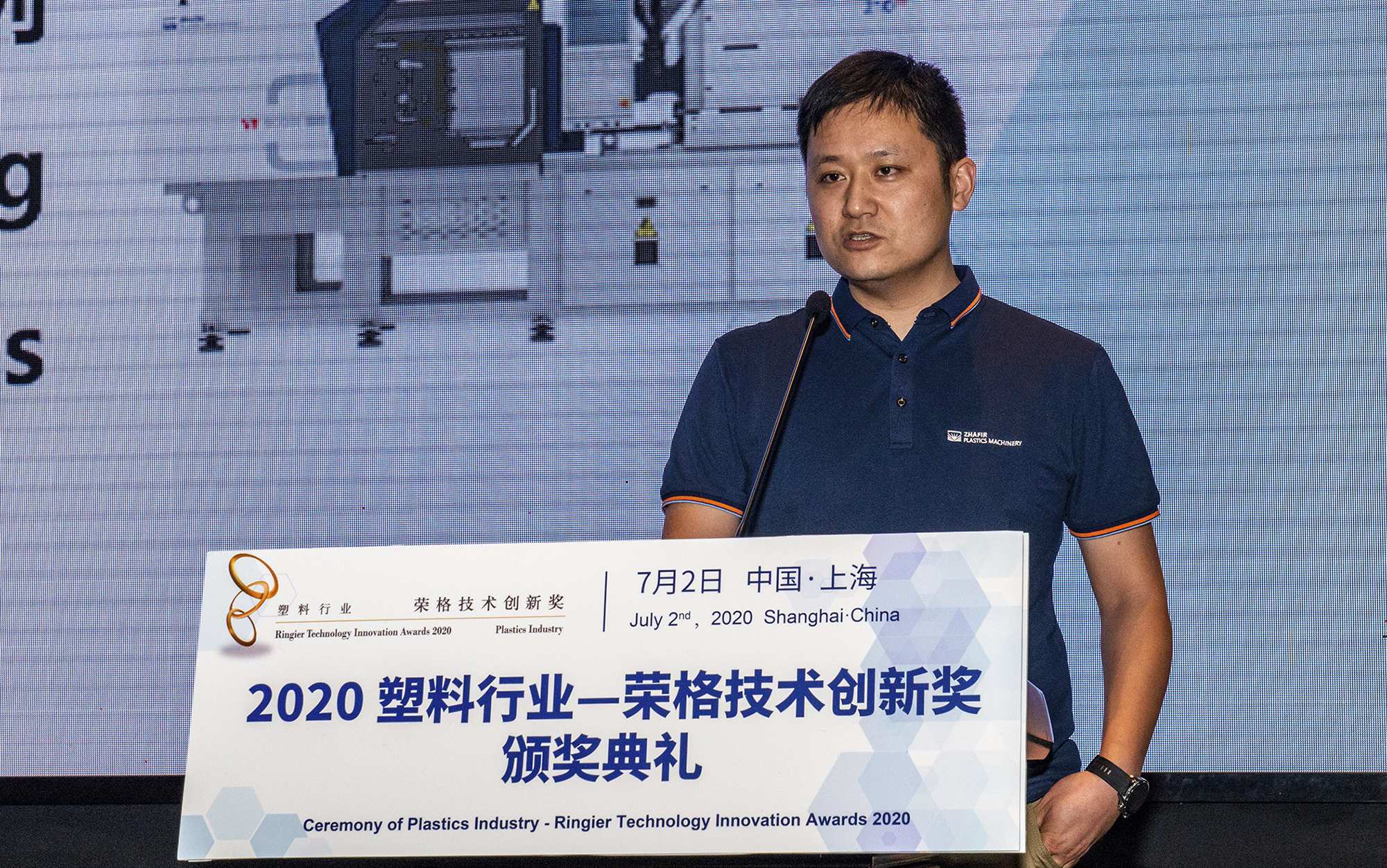 The VEIII series fully-electric injection molding machine of Ningbo Zhafir Plastic Machinery Manufacturing Co., LTD stood out among a vast number of competing products and won the "2020 Ringier Technology Innovation Award". Mr. Jin Biao, deputy general manager of Ningbo Zhafir, expressed thanks to Ringier industrial media: " We are very honored to win this '2020 Ringier Technology Innovation Award', which will further inspire our team to continually explore the possibility of electric injection molding technology and provide our customers with solutions with technology to the point to address their actual needs and achieve value co-creation. "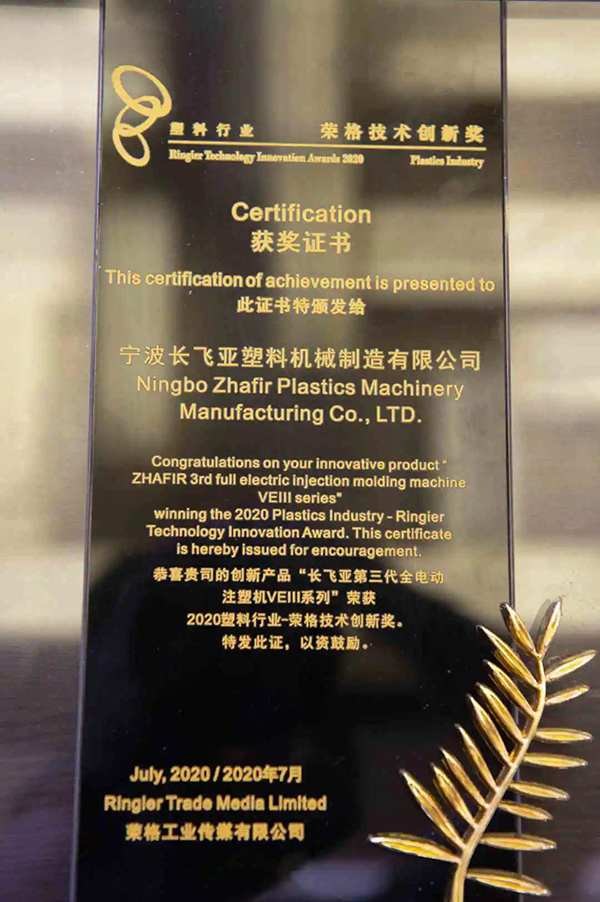 Zhafir VEIII series fully electric injection molding machine has a lot of improvements in terms of precision, intelligence, cleanliness etc. It can be widely used in the production of medical, electronic and precision parts. Since its premiere at the K2019 in Germany last year, it has received great attention in the industry. The latest technology generation of the premium brand Zhafir offers beneficial updates as well as new developments in hardware and software. Optimized drives and an open integration strategy for robotics and automation increase the scope for investment and flexibility in production. Ongoing improvements and the consistent development of standard components such as motors result in higher performance but also higher overall resource savings.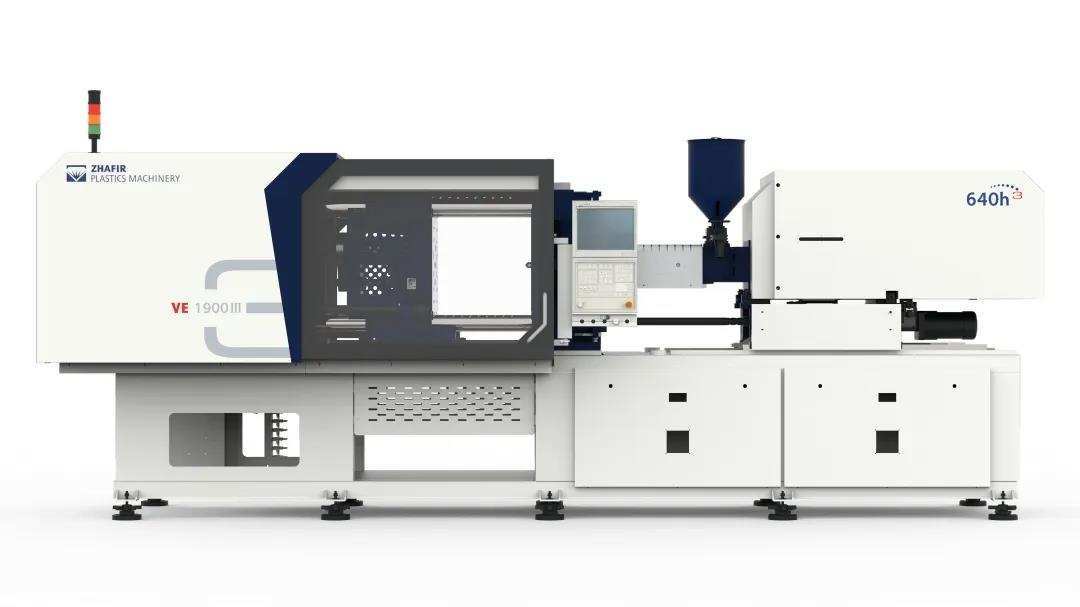 Finally, Mr. Jin added, "as a young and energetic team, Zhafir is convinced that innovation drives development, and we will continue to be committed to bring the benefits of electric injection molding technology to more and more customers."